Accidental damage and your rental property
September 6th 2017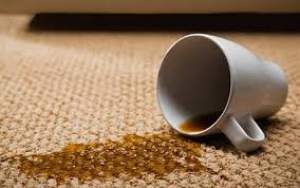 Who pays for accidental damage to a rental property: landlord or tenant?
Well, it depends. It' a bit of a grey area since the Osaki case.
Landlords have had to pay for people drunkenly falling through skylights and dogs wrecking carpets (in a no-pets tenancy) since the fallout of Holler and Rouse v Osaki in 2016.
That's when the Court of Appeal ruled that a tenant did not have to pay for damage after leaving a pot of oil on the stove and causing a fire. That ruling made it all but impossible for landlords to claim costs for accidental damage.
In the Osaki case, the Court ruled the tenant did not have to pay for the damage as it was unintentional, and the landlord's insurance covered the cost.
The case highlighted two things: the importance of a good insurance policy (both landlords and tenants) and how crucial it is to get laws working correctly.
Landlords quickly discovered the Osaki ruling meant that tenants had little, or no, reason to take care of a property, and that landlords had no come-back through Tenancy Tribunal. Insurance companies were no doubt unhappy, and New Zealand Property Investors' Federation (amongst others) lobbied the Government for changes to The Residential Tenancies Amendment Act.
So, where are we now?
The Residential Tenancies Amendment Act (2) had its first reading in Parliament on 4 July 2017. It attempts to redress the status quo pertaining to accidental damage. The Bill has now been assigned to a Select Committee for public input.
The general principle of the new Bill is that the tenant is still not liable for damage unless the damage was intentional by the tenant or a guest, or if any insurance moneys that would have been payable is irrecoverable because of an act or omission by the tenant or their guest.
However, the Bill does hold the tenant liable for damage that is caused by a careless act or omission by the tenant or their guest, but is it limited to either the landlord's insurance excess or four weeks' rent – whichever is lower.
That's applicable to any number of events.
We still don't know what the outcome of the Bill will be at its second reading, following Select Committee and the make-up of a new Parliament following the General Election.
In the meantime, and moving forward, Ruby Housing recommends that both landlords and tenants acquire comprehensive insurance policies that protect them in case of accidental damage.
We'll update this post when new information is available.