HERE'S WHAT OUR CUSTOMERS HAVE TO SAY ABOUT RUBY HOUSING...
Brian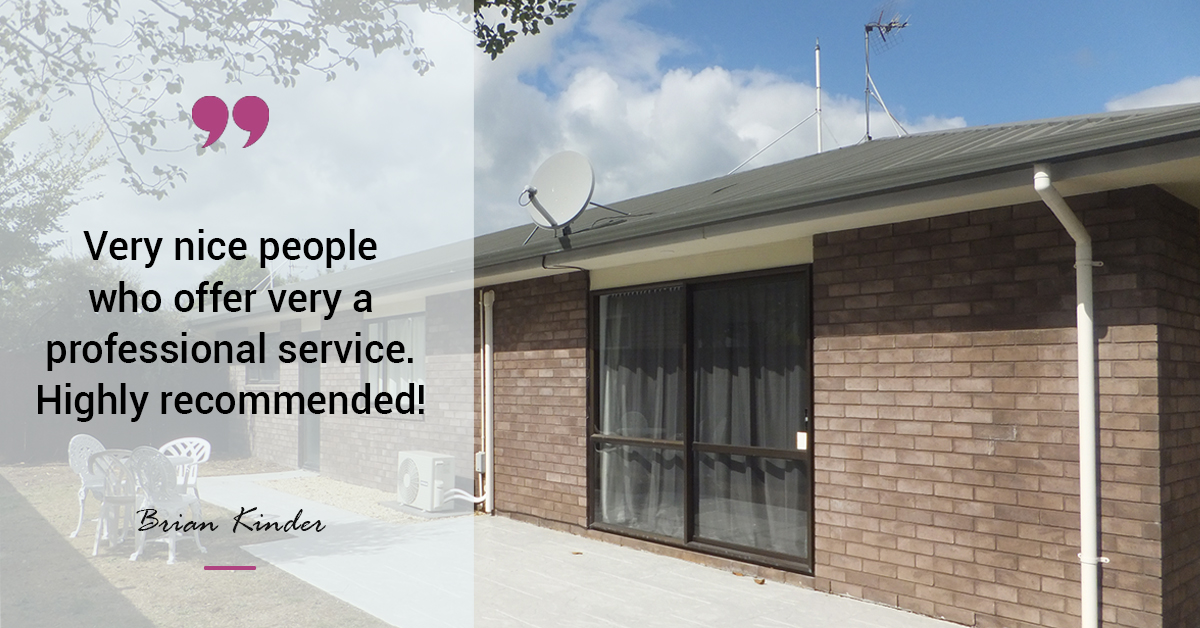 Jan Caldwell
I have a townhouse in Beckenham I've owned for many years, and always looked after it myself. When I last advertised it early 2018 I had a few calls from Property Management companies, and Ruby Housing was one of these. At that stage I had a tenant lined up and wanted to carry on managing it myself, however it quickly turned out the tenant wasn't much good and they couldn't pay the rent. I  agreed with the tenants that they'd move out, and I contacted Kim from Ruby Housing to see what they could offer me.
I thought at that stage "I'm sick of this!" Dealing with tenancies going wrong, and chasing up rent payments. However it wasn't an easy decision; I'd seen from a neighbouring property close to where I live how badly managed it was, and also lots of family and friends told me horror stories of property managers who didn't seem to do much at all, and the rental homes were wrecked.
So even though I had a couple of companies to choose from it was only when I met with Kim and talked over what matters to me that I felt reassured. I really felt that Kim and Ruby Housing will make sure the home is looked after.
The owners statements and inspection reports are great, I get plenty of information. And the end of year tax report for the accountant makes it so easy.
I'd definitely recommend Ruby Housing, I should have done this years ago!
---
Bridget
We had originally been managing our own properties when we lived in Christchurch, however... READ THE WHOLE STORY
We trust Ruby Housing to make the right decisions on our behalf, but also appreciate that they work with us to look after our investments, and keep us involved in the process as much or little as we'd like. If we ever have questions we just call or email and get a quick response, knowing who is in the office is a great benefit of a boutique sized company.
Mark Meyer
"In my experience, every contact with Ruby Housing has been a great example of how business should be managed.  It's a small team of very competent individuals working together with confident leadership to achieve a fair balance between the needs of the investor and the tenant.  They have experience in their sector, communicate very well and do not avoid difficult issues."  
David
"I would have no hesitation in recommending Ruby Housing."
"I've found the process to be very professional, smooth, and I'm happy with the tenant selected by Ruby Housing. The rental advertising is excellent, great photos and presented very well. They have hit the jackpot! And met my criteria very well. From the time I signed the agreement the property was advertised and rented within a week, which has taken all my stress away." READ MORE
Rose Duncan
"On meeting Kim from Ruby Housing  I felt comfortable leaving the management of our property to her and her team.  Kim has been in the holiday letting business for many years so has a wealth of experience. Having Ruby Housing manage our property also opens up opportunities when potential guests contact them regarding what they are after.  While my husband and I take care of the servicing and maintenance of the property, I know that the Ruby Housing team are there should we need them."
What's Your Story with Ruby Housing?
We really appreciate you choosing us to manage your investment, and would like to know if there is anything extra we can do to make your rental ownership smoother, more enjoyable, and more profitable! Could you take a minute to leave a review online about your experience with us? Every review we receive means a great deal to us so thank you so much for your time!