Healthy Homes on the way
December 5th 2017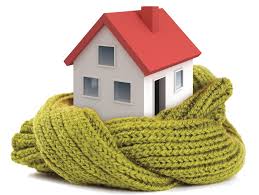 The New Zealand Government passed into law the Healthy Homes Guarantee Bill (2) on 30 November.
What does it mean for landlords?
Well, it requires rental properties to be warm, dry and ventilated. The question is, to what standard and when?
The law itself does not include any information about what the standards will be, only that the Ministry of Business, Innovation and Employment must develop them within six months of the Bill being passed.
Landlords must guarantee that the property for any new tenancy from 1 July 2019 must be either properly insulated and/or contain a heating source able to make the home warm and dry. As mentioned above, it is yet to be advised what the exact standards will be and whether or not both heating and insulation will be required in all or some circumstances.
Landlords were already expecting insulation (up to current building code) to be required by 1 July 2019, but they may now be required to install heating also.
Grants of between $2000 - $3000 will be available for eligible landlords to make the upgrade. We're not sure yet whether that's per landlord or per property. Eligibility criteria is being determined by the Energy Minister.
Ruby Housing will keep our landlords up-to-date with what the requirements will be when they are announced.
In the meantime, it may pay to think about having an energy assessment done on your rental property to get a heads-up on what the costs may be. If Ruby Housing already manages your property, just get in touch and we'd be happy to set this up for you.