Pets can make good tenants too
February 15th 2018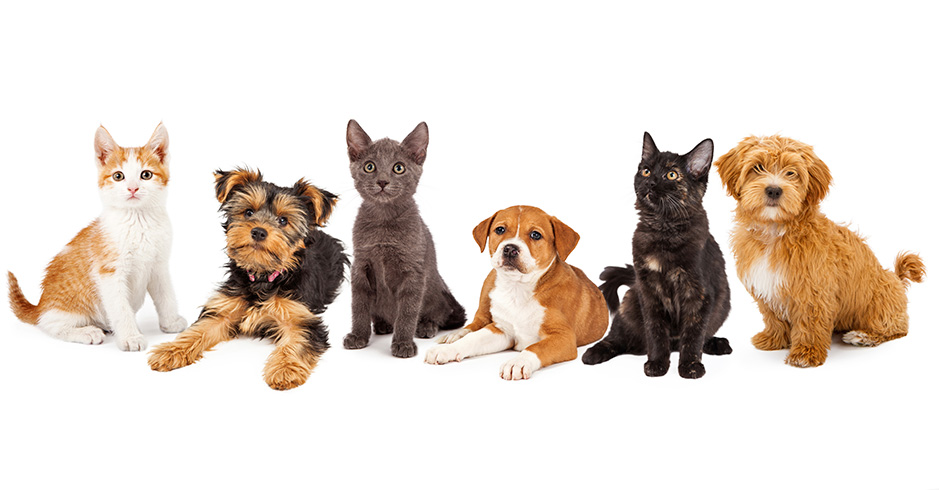 We Kiwis have a long relationship with cute, furry pets. 
In fact, 67% of New Zealanders own pets – that's two thirds of us. But statistics show that just 13% to 14% of landlords allow tenants in their rental properties to own pets.
That would suggest that lots of tenants would like to own pets, but are restricted from doing so by tenancy agreements. Or, as any property manager will tell you, tenants hide pet ownership during the application process and subsequent inspections.
The reason for landlords' hesitance about pets is simple: many have had a negative experience with pet-owning tenants. Tenants may indicate that a pet will live outside, but all it takes is a cold, rainy winter day and a pair of extremely sad, big brown doggy eyes and the best of intentions go out the window. Or perhaps you've had damage caused at your rental property by pets that haven't been properly trained or supervised.
However, excluding tenants who have pets may do more harm than good. 
After all, there is no guarantee that excluding pets on a tenancy agreement will prevent pet damage to your rental property. In fact, a recent case saw the Tenancy Tribunal rule that pet damage to carpets was accidental, despite the tenancy agreement's no-pets' clause. 
That means you could be excluding a wide pool of tenants for no benefit.
So, is there any advantage to embracing pets as a landlord?
Housing New Zealand certainly seems to think so. It's revising its pet policy to become more pet-friendly, and is part of a growing movement of landlords embracing four-legged-friends. Here are just a few bonuses that come with Fido and Snowy:
Longer tenancies
Tenants with pets tend to stay longer than tenants without pets. After all, it's hard to come across a great, pet-friendly rental property. Some studies show that tenants with pets stay around nine months' longer than their counterparts.
Better price
Tenants with pets also pay more to secure a home. Barfoot & Thompson data shows that in the year ending August 2017, new rentals that allowed pets received an additional $54.46/week on average.
Wider pool
Your property will appeal to more tenants if you accept pets, so it will be easier to secure good tenants.
Mitigating risk
There's no question that accepting pets means accepting a damage risk. Here are a few ways that Ruby Housing helps our property owners to manage risk:
1)    We "interview" pets as tenants. We meet with the tenant and their pet to ensure that their pet (especially if it's a dog) is well socialised and under control
2)    We check certificates for neutering, vaccination and registration. There may be a reason why the pet isn't neutered (it may be too young, too old or a show pet), so we always encourage tenants to talk with us about circumstances. A tenant who is a responsible pet owner will likely be a responsible tenant too.
3)    We do a reference check for the pet too. We ask previous landlords if there were any issues that would dissuade us from accepting a tenancy.
Here a few more things Ruby will do if you're contemplating a pet-friendly rental:
1)    Include an annual, commercial carpet clean in your tenancy agreement
2)    Clearly identify the pet's name and registration number in the tenancy agreement.
3)    Make sure the tenancy agreement allows for increased property inspections if there is any cause for concern.
4)    Clearly state terms in the tenancy agreement: i.e. if the pet is allowed inside or only outside, and what our approach will be if the pet is disturbing neighbours. 
5)    Factor in wear-and-tear in your rental price
6)    Check references for the pet as well as the tenants – were there any problems at their last rental property?                                                                                                                     7)    Talk with you about any other requirements or concerns you may have