It's the Law - Healthy Homes Standards
May 14th 2019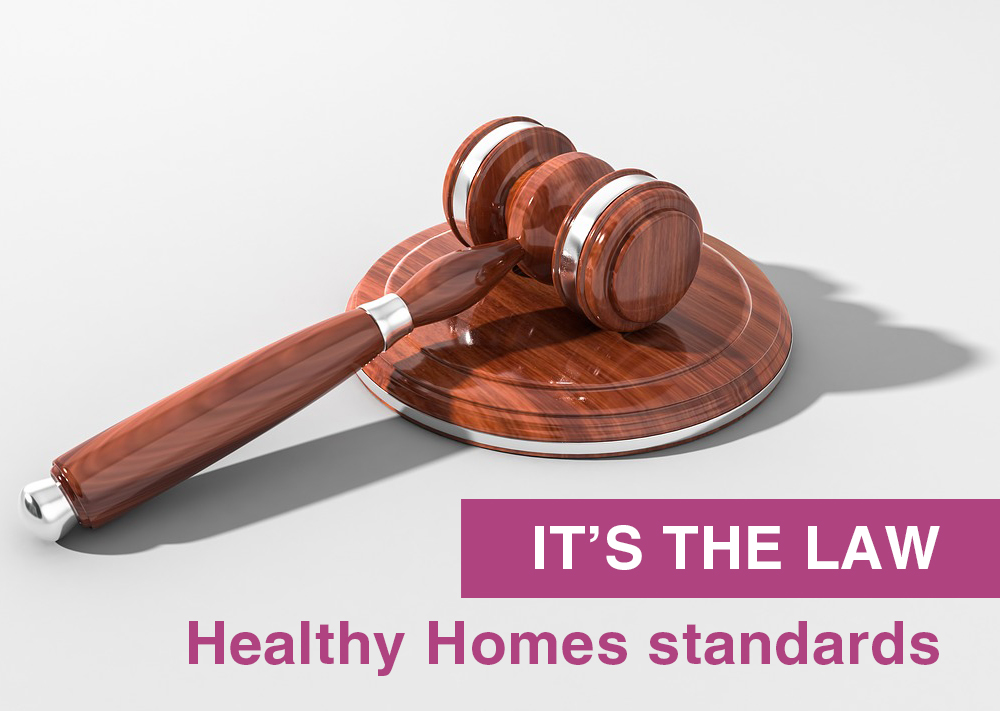 As of July 1st 2019 the new Healthy Homes Standards for rental homes will become law. This doesn't mean all the standards have to be met by this time, but does set another line in the sand for investors to be aware of fulfilling new requirements for heating, insulation, and moisture barriers and removal.
The important dates for private landlords to remember and to ensure you meet the new standards are:
1st July 2020 to include information in new or renewed tenancy agreements, which state how the property currently meets the standards.

And:

1st July 2021 to meet all compliance requirements. Any new tenancy must comply within 90 days of the start of the tenancy. All boarding houses must also comply.
Click here for further information.