How to make your house stand out for new tenants over the Winter Season
July 9th 2019
In Christchurch the rental market slows dramatically over the period mid-Autumn to Spring. While not ideal to rent a property over this time, sometimes this is just how it works out. So if your investment needs to be rented now, what can help us attract great tenants for you?
So what do tenants look for, and how can your home stand out?
1. Check your property is looking as clean, well-maintained and fresh as possible. During short winter days sunshine and fresh air needs to be maximised, so cut back trees and shrubs that block the sun, clean windows, add security stays to windows, and keep curtains and blinds pulled right back during the day. 
2. Take care of all those little maintenance issues: clean out spouting, fix leaking gutters, clean extractor fan units, waterblast paths and decks, replace shower curtains if looking shabby, and get heatpumps serviced. Check stairs and deck railings are safe and well maintained.
3. Add extras to make it easy for tenants in dark and wet weather; a fixed awning over the door, improve security lighting, add an auto garage door opener.
4. Sunny, warm, and dry homes definitely appeal to tenants. If it suits the home and budget, having efficient and reliable heating and moisture removal systems will attract and keep quality tenants. Ultra-low emission burners (ULEB), heatpumps, DVS, SmartVent or similar will keep the home warm and cosy.
More details about Home Ventilation Systems.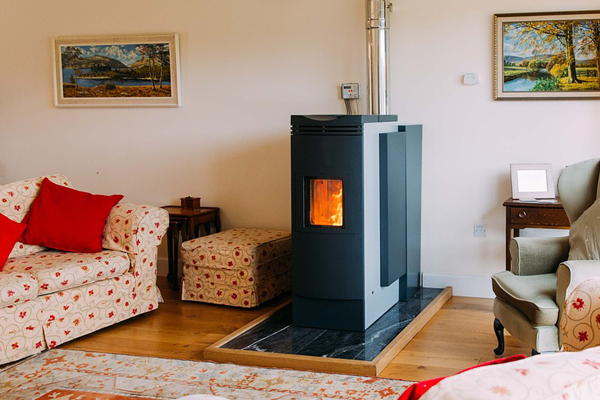 5. Energy efficient features are a big plus; LED lights, heatpumps, DVS and other moisture control systems, solar water heating, and EV charging points. 
6. Even over winter, having access to well-maintained patios or decks to enjoy sunny days is a bonus. Adding a fixed clear roof over a patio will provide a place for outdoor seating and to leave muddy boots and childrens toys outdoors. 
7. Add curtain linings if existing ones are single layer, and if possible ensure curtains reach to the floor. 
8. For a family home, fenced secure hard landscaping for young children to ride bikes or play basketball is appreciated. For extra off-street parking a graveled area in place of some lawn will keep grounds tidier. 
9. If puddles don't drain away even after rain has stopped, consider getting installing a French drain to move water off the lawn. 
10. In the garden, low maintenance planting with winter interest in leaf, flower or stem, can do a lot to liven up a property on dull days. Look for plants with glossy leaves and vibrant flowers or berries, such as Camellias, Pyracantha, or Holly, and choose for easily controlled pruning.